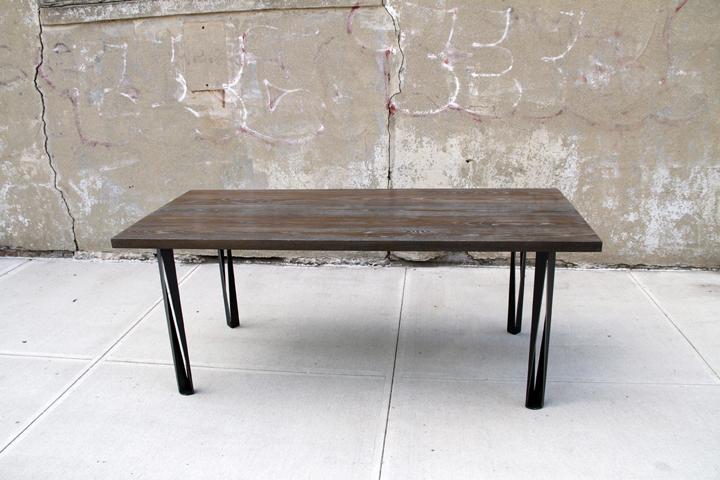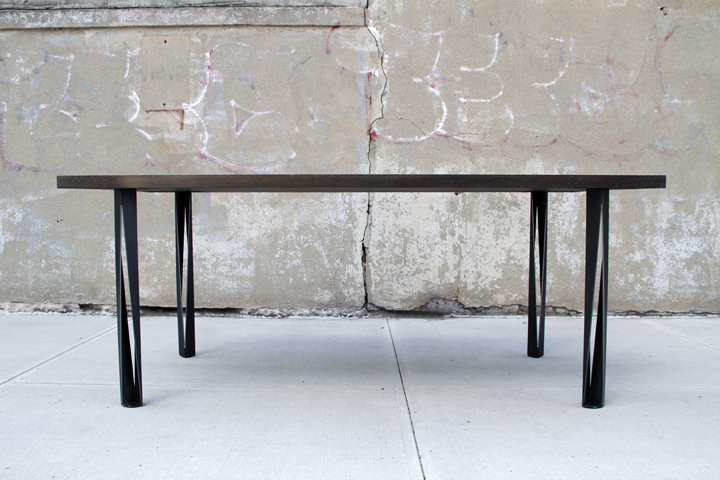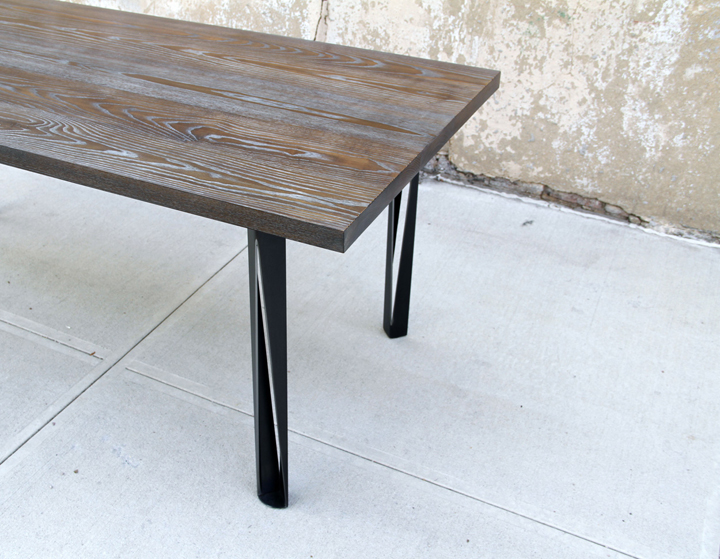 Communal dining table featuring a ceruse-finished ash top and sculptural, blackened legs. This table was inspired by the arrival of my son, Silas. I got really excited about cooking good, healthy meals for my family and wanted to have a beautiful table where we could share them.
Solid ash top. Steel legs.
The sculptural element of the legs makes them looks as if they open and close as you view the table from different angles.
Dimensions: 34" x 76" x 30"
This table is available in the shop.