Macassar Ebony Dining Table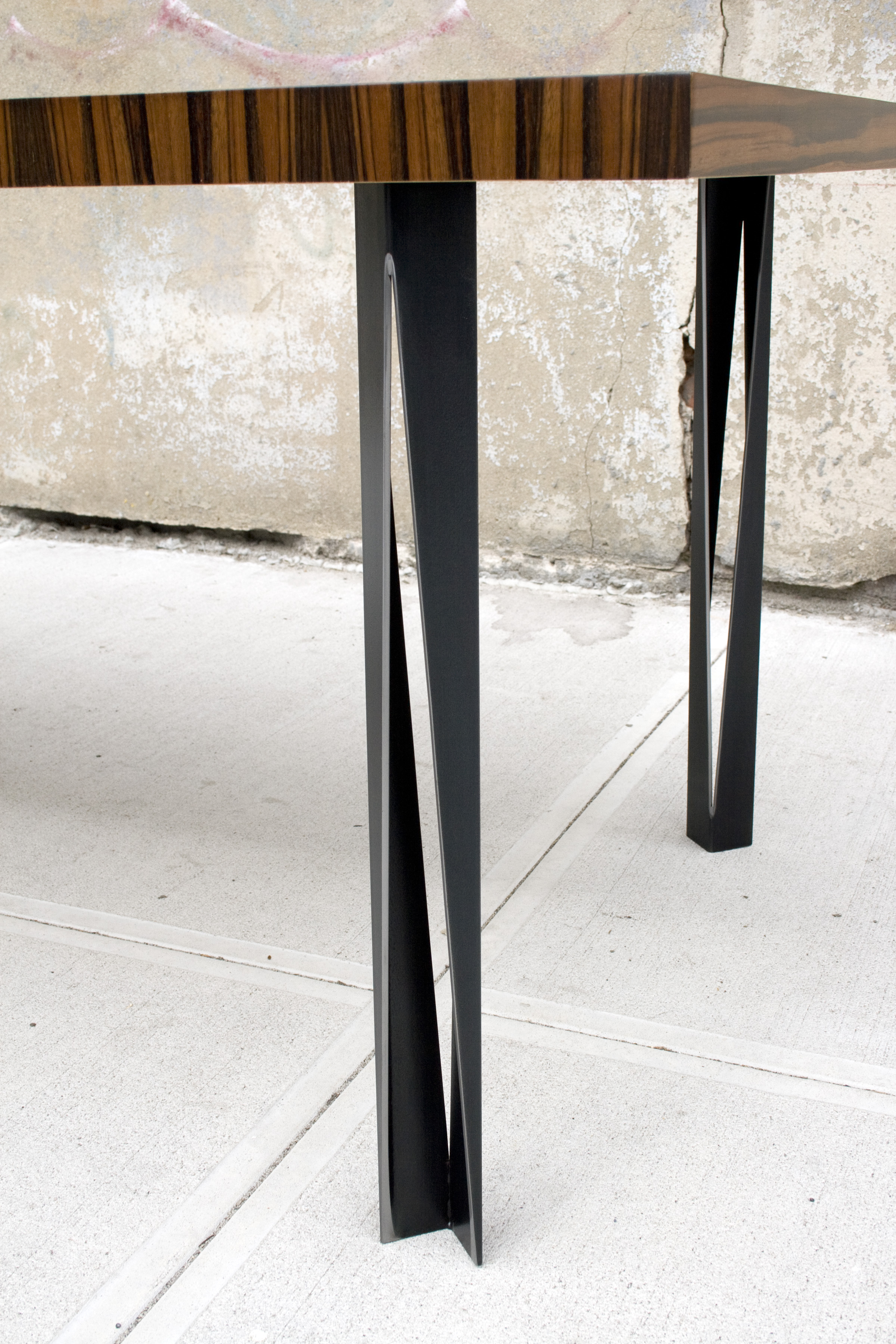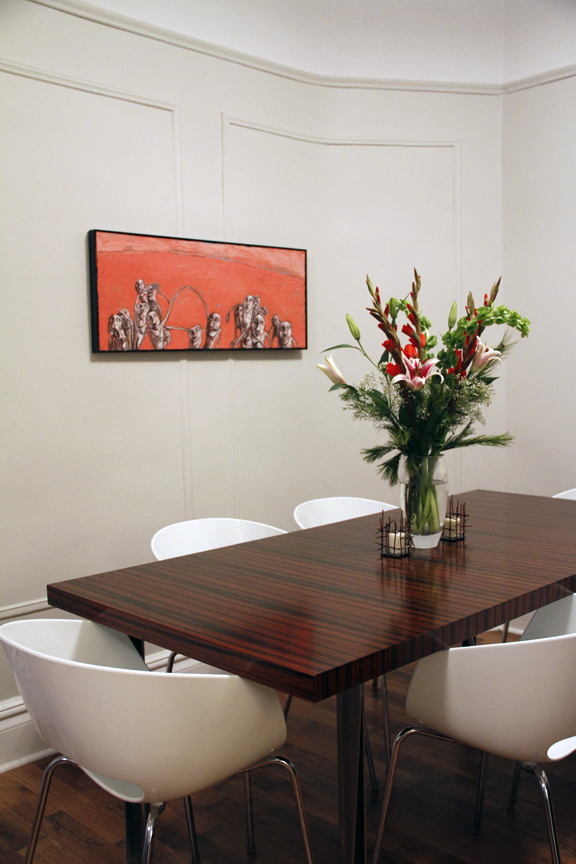 This dining table features the same legs as the Ceruse Dining Table but has a different top. The top is a Macassar Ebony veneer, and is finished with a hardened lacquer.
Macassar Ebony veneer top. Steel legs.
The sculptural element of the legs makes them looks as if they open and close as you view the table from different angles.
Dimensions: 34" x 76" x 30"